Inside the Influencer's Perspective — What Marketers Can Learn From The 2022 HAVEN Influencer Conference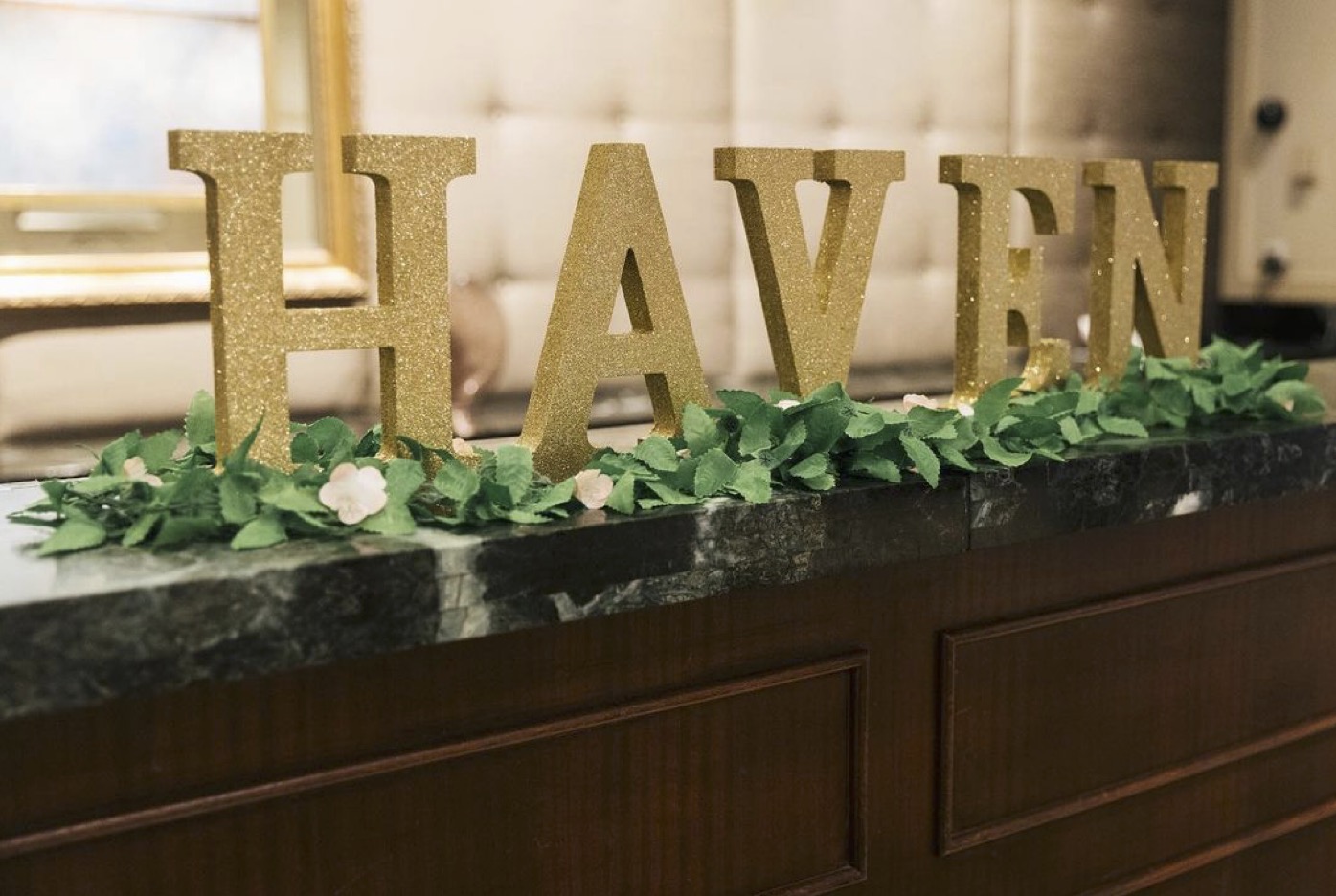 As I touched down in Atlanta recently, I was excited to join over 500+ influencers and notable brands such as Ryobi, Home Depot, and BEHR at the annual HAVEN influencer conference. Focused on the DIY and home improvement space, we gathered at the Grand Hyatt Buckhead hotel to network and share insights into the ever-changing landscape of influencer marketing.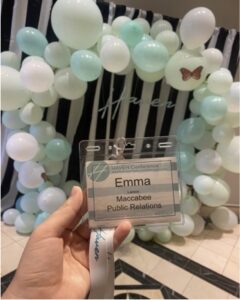 It's no secret that influencer marketing is booming, according to Influencer Marketing Hub, influencer marketing was a $13 billion industry in 2021. However, it's anticipated that the global market for influencer marketing will reach $84 billion by 2028. By gaining a better understanding of what strategies are making the biggest impacts, your brand can build better, stronger influencer relationships and campaigns. Here's what I learned on behalf of Maccabee PR and its clients:
Authenticity is key with influencers
Marketers understand that consumer use of social media serves as a glimpse into one's personal 'highlight reel' —capturing only the most perfect moments, projects, and achievements like weddings, recipes, and vacations. But while brands may appreciate seeing their product portrayed in the picture-perfect exterior of an influencer's feed, brand marketers should recognize the opportunities in embracing the not-so-perfect aspects of life as well.
Influencers are humans too

The influencers we met have transitioned into sharing more real and raw content on their social platforms. Followers want authenticity, and they've gotten exceptionally good at spotting the fakes. Whether it's ditching the Instagram filters on selfies or sharing personal stories such as miscarriages and IVF journeys, creators want to be seen as relatable people vs. just an account on social media. At right, you can find a screenshot of an Instagram Reel that Olympian and influencer Lolo Jones posted about her struggle through IVF this year.
Highlighting failures

While sitting in on a panel hosted by a group of micro and macro-level influencers

such as Ashley of @smashingdiy, Nneka of @onehandymama, and Erin of @liveprettyonapenny, I learned that the majority of their followers actually enjoyed seeing when they made mistakes or failed at a DIY project. For example, influencers Cathy and Garrett Poshusta's blog "The Grit and Polish" recently highlighted a vintage bathtub remodel (at right). In their blog post, they chose to highlight the plumbing mistake they made over nine months ago when remodeling their bathroom. Real people make mistakes, and by showcasing the not-so-perfect side of DIYing, influencers better connect with their audiences.
How do brands react to an influencer's authentic self?

While followers have praised influencers for sharing more of the authentic human experience, during my time at HAVEN, newer creators expressed their concerns about how uncapped authenticity would affect their brand partnerships. Would you head into your 9-5 job with messy hair and PJs on? Would you detail personal stories of loss and grieving with a prospective employer? Probably not. While some influencers expressed concerns about what brands might think about unfiltered authenticity, others shared stories of brands being supportive of those who were gutsy enough to record such personal stories or stand up for social issues like the Ukraine war and school shootings.
Short form video isn't everything
It's no secret that short form videos such as Instagram Reels and TikToks are taking over the internet — according to
HubSpot Blog's 2022 Marketing Industry Trends Survey, more than half of marketers (51%) who use short-form video plan to increase their investment in 2022. HAVEN is a perfect place for brands and influencers to mingle and talk about what content they'd like to create and invest in in 2022,  I overheard conversations around the often-forgotten pieces of content such as blogs, long-form videos, and Instagram stories as part of brand partnerships. While it's smart for brands to continue to invest in collaborations on Instagram Reels and TikTok, it's also wise to widen its reach to multiple platforms and online mediums by utilizing be following content pieces.
Blog posts and the power of SEO

By partnering with an influencer on an SEO-optimized blog, content can be easily found and referenced online – forever! SEO stands for 'Search Engine Optimization', which is the process of getting traffic from free, organic, editorial, or natural search results in search engines, like Google. It aims to improve a blog or website's position in search results pages. The higher the website is listed or 'ranked' the more people will see it. By investing in rankable blog content on Google, brands can expand the ways they show up online.

In addition, blogs can easily be repurposed for almost any channel, for example, pulling out the best quotes of a blog and using it on social platforms in the form of infographics or videos.
Long form video shouldn't be forgotten

Conversations also swirled around the power of YouTube during HAVEN. Many influencers said that some of their best performing YouTube videos were around 12-15 mins long. This was interesting to me, since we, as marketers, have been told repeatedly that consumer attention spans are declining and that optimal YouTube video length should be 6 to 8 minutes. Great! But, for industries like DIY and home improvement, where projects are often more complex, and requires copy that's more detail oriented. I learned that if the video is engaging enough, people will see it through.
YouTube videos are also considered rankable on Google searches. 'Rankable' meaning, keywords in titles and copy can beoptimized and be easily found on search engines, similar; to how a website can be found when doing a google search.  During my time at HAVEN, influencer Christina Muscari of @pretty_distressed talked about the importance of optimizing keywords in titles of videos. In the example above,  you can see that by searching "how to DIY cabinet doors" Google first populates this list of YouTube videos, which are all ranked higher than websites and blogs because they are optimized with the right keywords.
Instagram stories create deeper connections

Instagram stories allow influencers to make a more personal with their audience, and many creators, such as Philip of @philip_or_flop, (see left) has shifted to sharing more conversational content through stories vs. static posts or videos. Creators also shared during HAVEN breakout sessions that most of their engagement with their audiences came from their Instagram stories as opposed to Instagram static posts or videos.

Instagram stories also allow followers to easily click a link to head to your product or website. That's in contrast to Instagram Reels and TikTok, where followers have to take the time to click into the influencer profile to find your brand's "link in bio" referenced in captions.
What does the future hold for influencer marketing?  
The value of influencer marketing lies in the fact that 61% of consumers trust influencers' recommendations. As the world of influencer marketing grows, what should we expect to see?  Based on what I saw at HAVEN, here's my predictions:
More nano and micro influencer partnerships

Is it cool to get your brand in front of huge audiences through influencers such as Julia and Chris of @chrislovesjulia, boasting nearly 950K followers? Yes! But is a massive following everything to your brand's products? No. Although the reach might not be as large, many smaller creators still produce quality content and have some of the most engaged audiences. Lower pricing also gives brands the ability to partner with more creators in the nano (1K – 10K followers) and micro (10K – 100K followers) spaces vs. just a handful at the macro (100K+ followers) level.
Long-term influencer partnerships

Another key learning I experienced at HAVEN is that influencers are veering away from short-term brand deals. Instead, creators are looking to build long-term partnerships with brand contract lengths of 1 year or more. With influencer marketing growing in popularity, creators are becoming more selective in choosing partnerships so as to not overwhelm their audiences and come across as more genuine.

By establishing a strong, long-term relationship with a variety of influencers, marketers can turn these social leaders into true brand advocates.
Marketers — now is the time to start maximizing the way in which you utilize influencer marketing. Tap into the infinite communities of followers through the world of social media.
"Get out of your own way, and realize you have everything you need to truly be successful – you either have the skills or have the ability to reach out to those in your network to accomplish those goals." – HAVEN Keynote speaker Ashley of Alexander Renee Design
Looking to ramp up your influencer marketing program? Reach out to the Maccabee team to learn how to better connect and collaborate with creators on your next influencer campaign!