B2B Marketing During a Pandemic Crisis: An Interview with Chris Schermer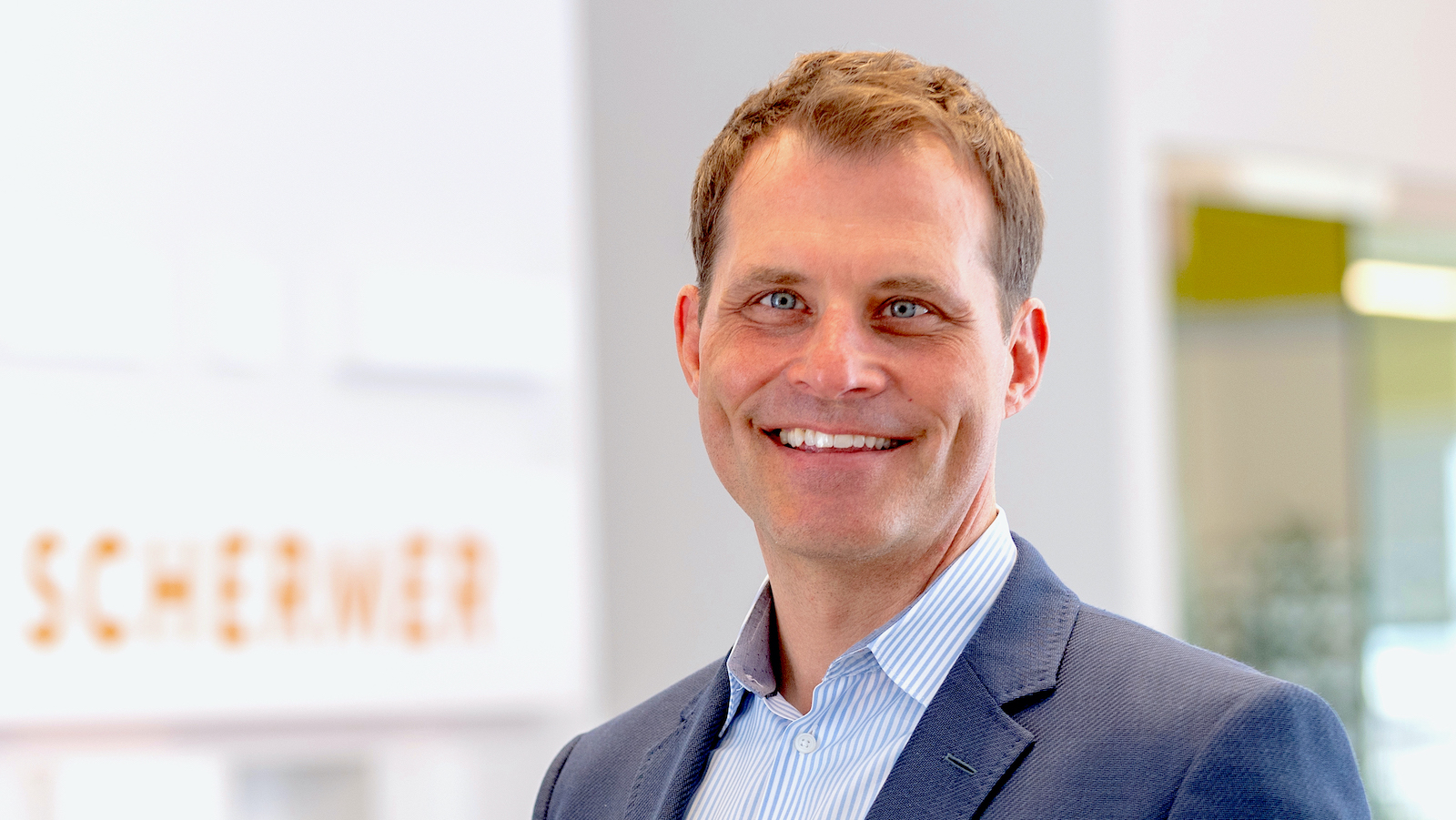 If you're a B2B marketer, right about now you're frantically testing which marketing strategies will help get you through the worst economic catastrophe since the Great Depression, the worst pandemic since 1918 and the most widespread racial upheaval since 1967. Your customers are consumed with uncertainty and, in some cases, vanishing. Long-expected marketing budgets are being eliminated. Mission-critical trade shows have ceased. Potential clients are abandoning their offices to work from home, hidden from your sales reps. What's a B2B marketer to do?
But soft, what light through yonder window breaks? It's Chris Schermer, president and CEO of Minneapolis-based B2B marketing firm SCHERMER. Inspired by his work for clients such as the Red Wing Shoe Co., 3M, Thomson Reuters and ADP – and by his video, "7 Ways B2B Marketers Are Responding to the CoronaCrisis" – we poured ourselves a quarantini and grilled Chris on how marketers can survive and even thrive during this pandemic.
Sirens are wailing, unemployment is soaring, brain-eating amoeba has been found in Florida and jellyfish are washing up on beaches across New England. It's chaos out there. What can B2B marketers focus upon during this time of crisis?
Schermer: This pandemic has caused entire companies to recalibrate themselves around the customer in a way they may never have before. Companies are being forced to be considerate, sensitive and in tune with the customer's needs, and I say it's high time! Because once your company becomes truly buyer-centric instead of just sales-driven, it changes the lens of how you talk about your products. If you serve the buyer first, it serves your business better. This pandemic has convinced companies they can't just sell to someone who's not prepared to buy – instead, B2B marketers are reorienting around customer needs to make their brands relevant.
So in spite of the economic crisis, you're advocating that B2B marketers not reduce or stop their marketing spend. Can you elaborate?
Buyers do not expect brands to shut down now. Customers just want relevance in relation to where they are right now. It's time to partner with your customer, rather than trying to generate a lead and convert a sale. With this economy, B2B marketers must understand the challenges of their customers and reframe the story they're telling about their products to make it the story of their customer. In other words, explain how your customer can utilize your product to have more control, and have the ability to succeed in these challenging conditions. As marketers, this is the time for us to give away the gift of knowledge and thought leadership.
As the pandemic rages and uncertainty abounds, where should B2B marketers spend their dollars?
Where would I put my chips today? Your website. B2B marketers ask me: How do I create an omnichannel approach? I tell them that you must have your website optimized as the core of your content eco-system – a living, breathing content hub, instead of the site you've set up just to talk about products you're selling.
Which channels should smart B2B marketers prioritize during this economic crisis – social media, online video, email?
Don't just focus on channels. Focus on the experience you're creating for your customer. There's so much emphasis on optimization that often we see entire client-side marketing operations set up around channel management instead of campaign strategy or better yet, customer experience. For example, too many companies are trying to optimize social channels with a social media team, but then their email program is managed by another team, and the website is managed by a different team, and SEO by another team. No one is advocating for the buyer, and as a result, marketing is often delivering a poor brand experience!

We know of B2B marketers who had planned on attending 100+ trade shows this year, but thanks to COVID-19 that was put on hold. What's your take on virtual trade show events?
We're seeing shifts to more webinars of course, but also more video streaming, podcasting, virtual and digital events, and live or prerecorded broadcasts via social channels. I applaud all that. But decisions on your marketing investment come back to customer centricity. For me, it's too early to know how effective virtual events and digital trade shows will remain. Customers can find much of the same content from that digital event in other places that are more convenient and searchable. What trade shows are best at is putting people together in situations where they're dynamically connecting. A virtual event just can't replicate that experience of dynamic human interaction.
Shifting gears, one of the insights you've found surprised me – that only 12% of B2B buyers rank case studies as helpful content. In contrast, 63% of buyers said that insights into industry trends were helpful. What does that suggest for companies whose websites bulge with case histories?
Through our B2B buyer research, we found that there are different types of content that matter most to buyers – testimonials, awards, certifications, reviews and rankings. But any proof point that your brand brings forward can be perceived as filtered or intermediated. Success stories that you've written for your company can be seen as not sharing the full story. We discovered that industry trends are valuable earlier in the buying process when a solution hasn't been defined or a brand selected, while case studies are perceived as less valuable the further buyers are in their process. Customers want to know how your company's solution will be used for them, instead of validating the credibility of the offering as used by other buyers.
Any final words to B2B marketers coping with this crisis?
Here's the thing: buyers know their own business, their own problems and their own customers. What they don't know is what they can't see. That's what scares them – the stuff that's outside their organization. Can you as a marketer help them see that? If you're a brand that gives buyers access to that information, you become enormously valuable to them. You want to be the marketer who can say to customers, 'we can look around a corner for you.' When you can say that, you are truly a partner.
For more information on Chris Schermer's Minneapolis agency, visit www.schermer.co or watch Chris' video "Seven Ways B2B Marketers Are Responding to the CoronaCrisis," below.
For information on B2B public relations with Maccabee, visit www.maccabee.com.