Content Marketing Secrets of General Mills and Land O' Lakes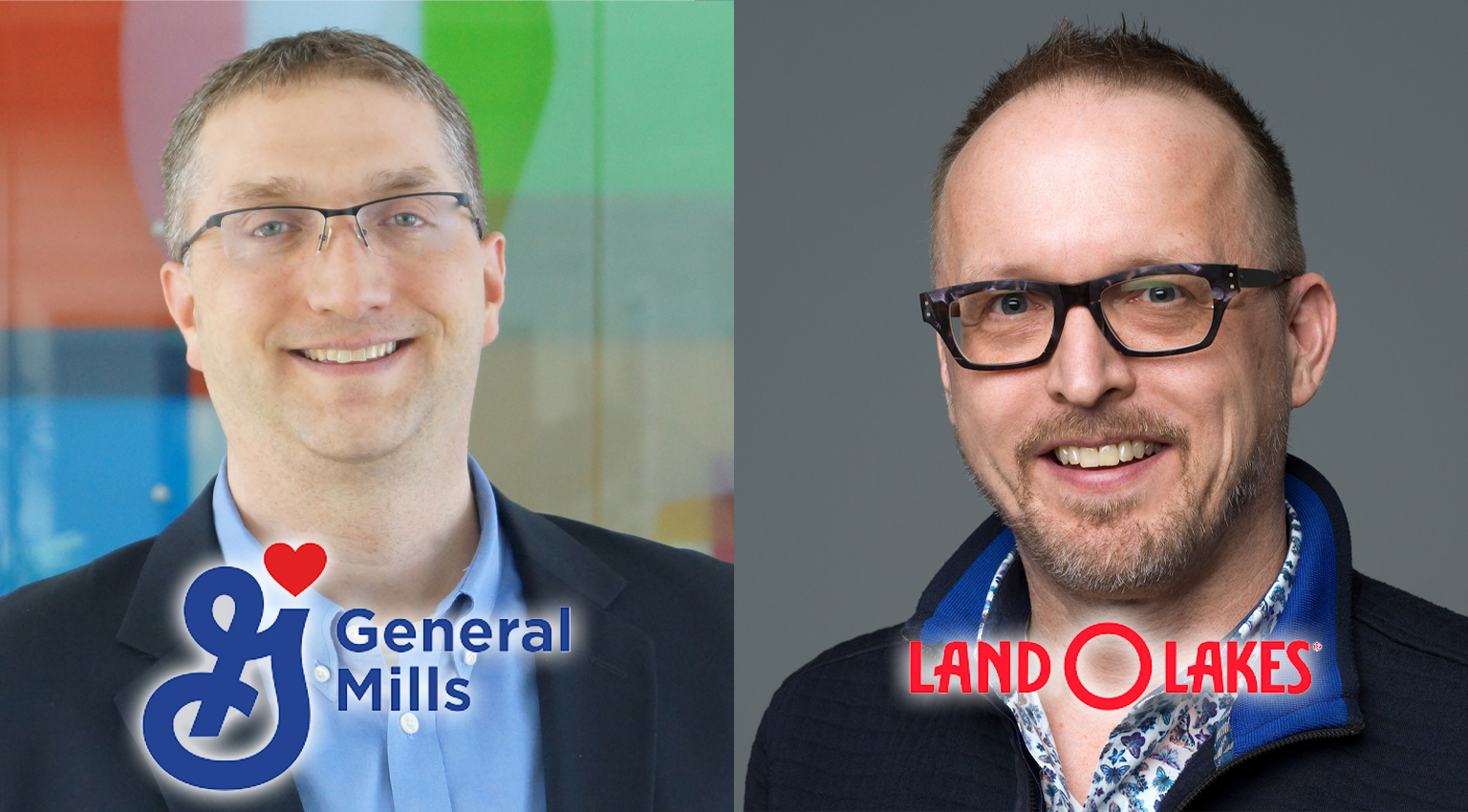 Major brands across America – from Spotify, Wells Fargo and Ikea to Chobani, Mayo Clinic and HBO – are embracing the power of content marketing.
At the same time, many CMOs and Content Marketing Directors are also asking the same questions: where does content go from here, in 2022? What content distribution platforms will be most effective to drive engagement and sales? And, dear God, what do we do about user-generated content featuring our brands?
So our Minneapolis public relations agency invited two content marketing masters — Kevin Hunt, General Mills' senior manager of corporate content, channels and analytics and Tim Brunelle, Land O' Lakes' Director of Content and Production — for a lively Zoom conversation, "What's Next for Content Marketing."
As a sneak preview, here's a few of the most powerful takeaways you can hear Kevin and Tim discuss:
Email Is An Overlooked Content Channel
You thought the most overlooked content distribution channel might be TikTok, Clubhouse, Twitch or Pinterest? Surprise!
"Let's be honest, a close at home platform like email is super important for us," said Land O' Lakes' Brunelle.
Adds General Mills' Hunt: "It's the format of email. We're fortunate that General Mills launched an external email newsletter – back then, I remember that there were 200 people subscribing. It's now grown to thousands that sign up, saying to us, 'Yes, I do want to hear from you.' That's so important in this era of 'rented land' (ie. social channels and content platforms that brands have no control over)  . . .    you can't underestimate email." (Content guru Joe Pulizzi agreed with this in our agency's interview with him.)
Podcasts, Niche Content and the Power of Chicken Experts
Brunelle marveled at  "the ubiquity of podcasts! Land O' Lakes recognizes that we increasingly have individual thought leaders and subject matter experts who have narrow areas of expertise and can be celebrated on podcasts." He opined:  "I think we'll see an explosion around, 'hey we have someone who is super knowledgeable about the gut health of chickens!' and if there's a thousand people who are interested in that, it might be worth making a podcast around it!
"With super smart, niche content– we don't need to appeal to millions of people. A podcast can appeal to a specific subset of people who have an outsized impact on your company's growth. Either go really big or really small in targeting your content." (If you're a corporate communications or marketing pro, don't miss Kevin Hunt's own podcast series with Arik Hanson.
The Peril and Pleasures of Audience-Generated Content     
Tim and Kevin agreed that for user-generated content to work, you need a large audience of participants to scale.  "If your audience prefers to see themselves with audience generated content, then great," says Brunelle. " But there are pitfalls to audience generate content.  It may not hit your mark. Sometimes you're lucky and get something fresh and unexpected as your audience celebrates your brand. Be forewarned, but plan for it!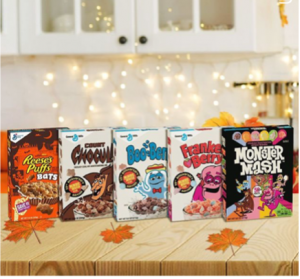 "We're proud that audience-generated content happens organically," notes Hunt. "National Cereal Day comes every March and General Mills encourages people to celebrate cereal online. Currently during the Halloween season with our Monster cereals, there's so much passion for those products. We love to see audience-generated content, so we highlight it on our Instagram page and that encourages more of it."
The Surprising Value of LinkedIn
Both of these content marketing advocates recognize that LinkedIn can be far more than a recruiting site. "Land O' Lakes is attempting to affect behavior and grow our share in food categories," explains Brunelle "So on one hand we're focused on platforms that connect people and food, which fits the visual and intuitive nature of Instagram, TikTok and YouTube. But we're also into topics like animal nutrition, sustainability, carbon credits and rural broadband, so platforms such as LinkedIn that are more verbal rather than visual are interesting to us."
"We spend much of our time on LinkedIn," agrees Hunt. "It will continue to be even more important – talent retention and recruiting is the hot topics of the day, as are  diversity ,equity and inclusion.  All of those things have made LinkedIn a priority, which we also use for big corporate initiatives and to highlight people who work on our fun brands."
Turning Your Employees Into Content Evangelists
General Mills and Lake O' Lakes appreciate the power of their own employees becoming brand advocates who share content. "There's initiatives (at Land O' Lakes) that don't have a lot of media dollars behind them," muses Brunelle, "and it would be awesome if I could get 50 or 100 fellow Land O' Lakes employees to evangelize a particular campaign – it's free media! How do we leverage our employees? We give them the right thumbnail image, the right link and  the right copy so they can evangelize on behalf of our less resourced initiatives."
"For years, I've been passionate about employees as a channel to advance your goals for content," confirms Hunt.  "Today, we've identified folks who are more inclined to share – it's a grassroots effort. We use MS Teams as our platform of choice and send monthly e-mails that highlight when our employees have shared content. There's strategy behind it, and it's never forced on employees. Remember: employees are a key audience for your content!
Building a Culture of Content Sharing 
 "We have unlimited 'pipe' for distribution, so the constraint is resources of people and money. If we had unlimited people, we could make unlimited content," concludes Brunelle.
"It's all about how marketers coordinate with each other – how to help ensure that the broader team has internal awareness. The secret sauce is (fostering) a culture of sharing – 'hey, do you know my team is working on x, what is your team working on?' You want to avoid one campaign conflicting with another campaign. You want marketing teams to communicate with each other. It's all about your culture!"
Ready to watch the complete 45-minute recording of Kevin and Tim? Just click here. The quotes above have been lightly edited for flow.
For more info on how Maccabee's content marketing strategies could benefit your company, click here.