Food Marketers Master Class: Five Delicious Post-Pandemic Tips To Promote Food Products (and Beyond!)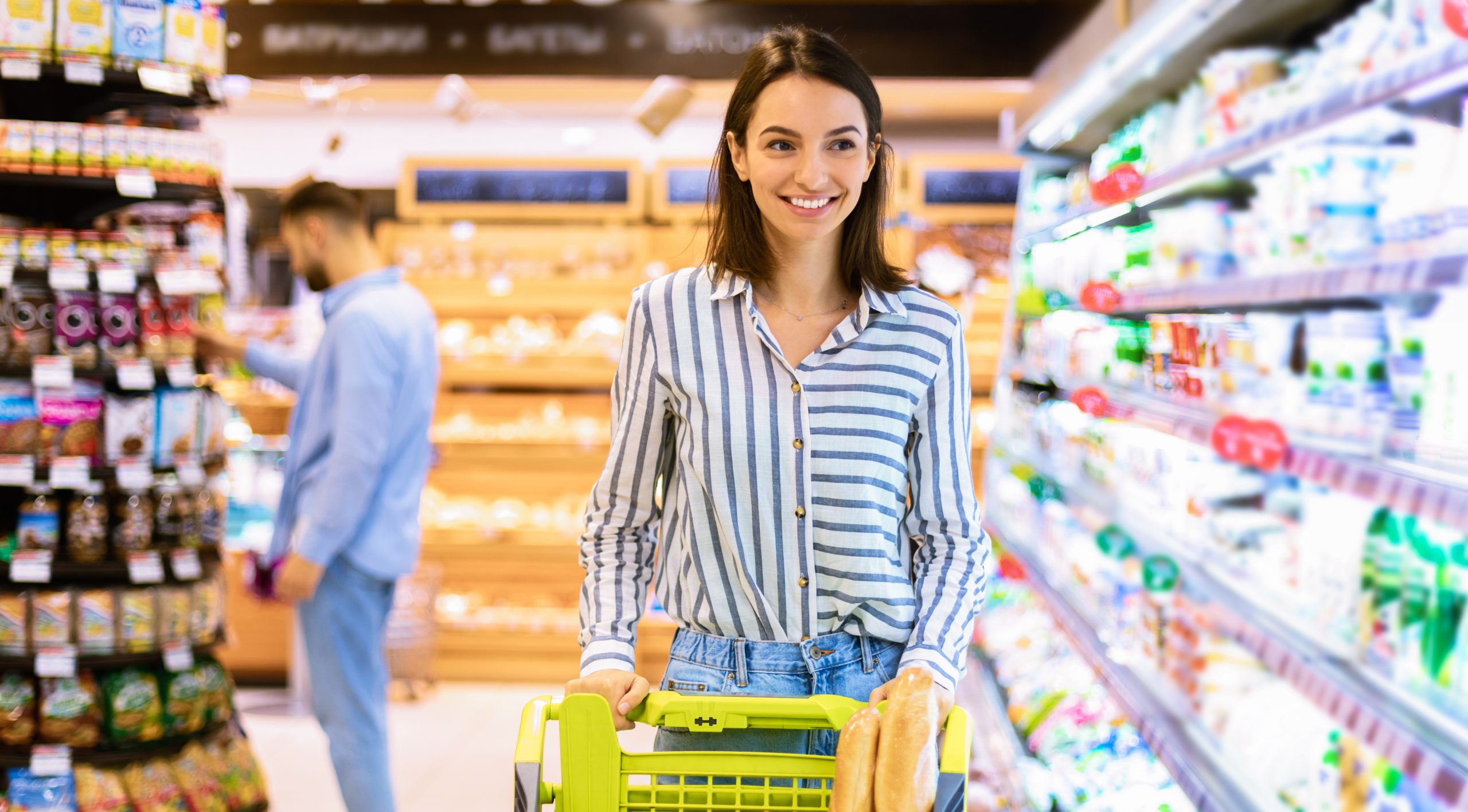 What should every food & beverage marketer know now about product publicity, new digital tools and influencer marketing to drive sales in a post-pandemic marketplace?
Here are five takeaways from the Maccabee PR agency's recent Sharper Angle virtual event with two remarkable panelists – Leah Broeders, PR, Partnerships, Promotions and Licensing Associate Director of Post Consumer Brands and Johnna Rossbach, Senior Connected Marketing Manager with Pacific Foods.
#1: Leaning into the Power of PR  
 Leah: "You may have heard that due to the pandemic, there was a shortage of our Grape Nuts. We received media inquiries asking if Grape Nuts was going to be discontinued, because the media had heard consumers asking 'where are Grape Nuts, I can't find it' in supermarkets. We released a response that the cereal wasn't being discontinued and that we were working to get it back on shelves.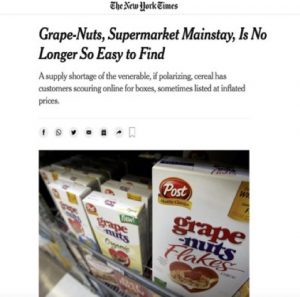 Within 48 hours, we had nearly two billion consumer impressions from media outlets like the New York Times covering The Great Grape Nuts Shortage of 2021. Consumers told us they were 'nuts for Grape Nuts' – so we leveraged that momentum by creating a Grape Nuts Secret Super Fans Facebook Group for fans who wanted an opportunity to engage with other Super Fans. Within another 48 hours, we had over a thousand engaged fans in that Facebook Group. They shared recipes, poems about Grape Nuts and stories on how Grape Nuts had impacted their life. Your most loyal fans can be your biggest influencers."
#2 Embrace Food Marketing Trends 
Johnna: "Top of mind for us is pricing. Across food and beverage, we're heading into unprecedented cost of goods increases. It's getting attention in the media and there's an uptick of consumer conversations about price. We have to demonstrate value – people are willing to invest in food that that will satisfy a desire for escape. And with price increases, it's important that you're transparent with consumers who have bought into your brand promise. It can be an uncomfortable for marketers to talk about pricing, but you have to be ready to have honest conversations with consumers."
Leah: " My crystal ball tells me a trend that will continue is: balance.  We know there's a desire for organic and natural in every food category. But it's not always a full pendulum swing – you have the idea of permissible indulgence during the pandemic, small rewards that help deal with the stress and anxiety. The pandemic raised the desire for balance in our lives. And with food – balance means a desire to not feel guilty when you indulge a bit. That's why Post offers a cereal for everyone – from Shredded Wheat to Oreo cereal; it's about giving consumers options and a spectrum of balance."
Johnna: "The trend toward plant-based foods is relevant to Pacific because of our product portfolio. And yes, consumers are looking at vegan, and thinking about what's good overall for their health and the environment. But another food trend for us was the cultural exploration of foods. During the pandemic, consumers couldn't travel. Still, they wanted to experiment with new types of cuisines. So we saw an uptick on searches for globally inspired cuisine on our website, and that trend informed our influencer strategies."
#3 Learning the Art of the Pivot
Leah: "I refer to this past pandemic year as the ultimate test of agility by marketers. As an example, Post Consumer Brands was in the third year of its sponsorship of Major League Soccer (MLS), and we had grand plans for in-person experiential. We were going to sample in retail parking lots, and activate at stadiums outside of soccer games. But as the season was delayed due to COVID, we scrambled like everyone else.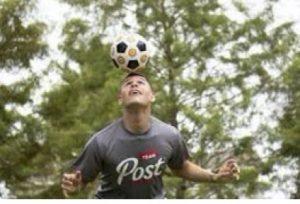 So we pivoted to COVID-conscious executions: moving from in-person events to Watch-at-Home packages for MLS fans. We took the swag that we were going to give out in-person and instead packaged it with our cereal and sent it to our fans to enhance their game watching from the safety of their homes. We were sponsoring a MLS player, originally for appearances and autograph signings. Instead, we pivoted to virtual breakfasts with that player over a bowl of Honey Bunches of Oats, during which people could talk to him about what he was experiencing with the pandemic. And these are not necessarily temporary shifts – we might continue with digital meet-ups instead of, or in addition to, in-person plans."
#4 Launching Successfully – Without Million Dollar Marketing Budgets
Johnna: "Pacific Foods does not have the multi-million budgets that some of our sister brands have. We look for efficiencies. For example, Pacific has three distinct targeted audiences; and we knew we couldn't reach all of them with our budget. So we used behavioral targeting to find one shared space for all three audiences. We found that all of our consumers are intentional about their food – whether it's for environmental or personal health reasons. We developed a campaign, Pacifically Pacific, that's all about our intentionality. We knew that message would resonate with all of our consumers and give a halo effect with emerging audiences.
If you're not a big brand, take advantage of that. The media and influencers like to feel they're on the ground floor with a new product. Think differently about  your influencers – ambassador programs are a great way to get the word out. And review programs are effective in driving trial, with those reviews helping to build credibility and get you higher up in search."
#5 Leverage the Power of Influencers
Leah: "I know there aren't a lot of influencers who aren't paid, but when there are, we work with them in the cereal category.  We have some Instagram influencers that have ongoing relationships with us, and we leverage them to break things like new product news. For instance. there's a gentleman who goes by the name of  CerealSnob on Instagram and he has 24,000 followers who love cereal. We send influencers like him packages of swag and cereal, and they do unboxing and tastings."
Johnna: "Our sister brand SpaghettiOs leaned into Tik Tok in a big way. The brand saw organic content coming through of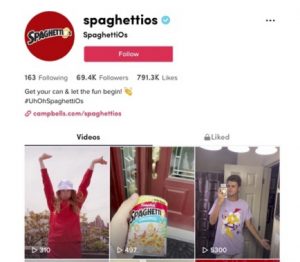 people using SpaghettiOs in interesting hacks; there's lots of nostalgia and love among Millennials for the brand. The company turned the brand over to TikTokkers. They told this group of creators, 'here's our product, make content for us.' The following that SpaghettiOs created on TikTok is impressive – the brand has become relevant in a fun way. It's cool to  see what happens when marketers let go of control and give it over to creators."
Johnna: "There are new conversion and trial driving influencer tactics that work hard for your brand. If you're looking to support a new item at a retailer, there's some swipe-up opportunities. At Pacific, we leveraged the platform MikMak, which creates customized e-commerce experiences that take the consumer from the influencer's post to the consumer's preferred retailers where our product is available. We just got our plant-based beverages into Walmart this year, and it was important to get velocity so people could find Pacific in that aisle in Wal-Mart. Leveraging influencers and these e-commerce add-ons like MikMak was a great way to do that."
Leah: "There's increasing skepticism with traditional paid advertising, so that's why we explore influencers who are authentic brand fans. They are not paid, although we do leverage swag with them. Malt-O-Meal is a value bagged cereal brand with tons of avid consumers, who we leverage through an ambassador program. These fans are nano influencers who are brand advocates with 700 to a few thousand followers. That's not a broad reach, but what's great is the people they're talking to are family and friends. We see a high average engagement rate with these nano influencers of 22 percent  when the industry benchmark for engagement its 3 to 5 percent."
Johnna: "There's an incredible value to an always-on approach to influencers. You want to build advocates and fans, and when you deposit into those relationships, you can have outcomes you can't anticipate. If brands are looking to build credibility and relevancy that fits with our culture, those influencers should genuinely love your product. I know this is controversial – but I feel you shouldn't give your influencers a script, maybe not even give them a brief. Give them your product and let them do their thing; that's what you pay them to do!"
For a video recording of the full 45-minute Sharper Angle conversation with Leah and Johnna – moderated by Maccabee PR's SVP Christine Scherping —  click here: https://www.youtube.com/watch?v=frNqKIi552A
For information on how Maccabee PR can drive sales for your food and beverage products, visit: https://maccabee.com/what-we-do/beverage-and-food-pr/
(Note: Quotes from the Sharper Angle video, above, were edited for flow and clarity).