Back to the Workplace: Best Practices for COVID-19 Internal Communications [Part One]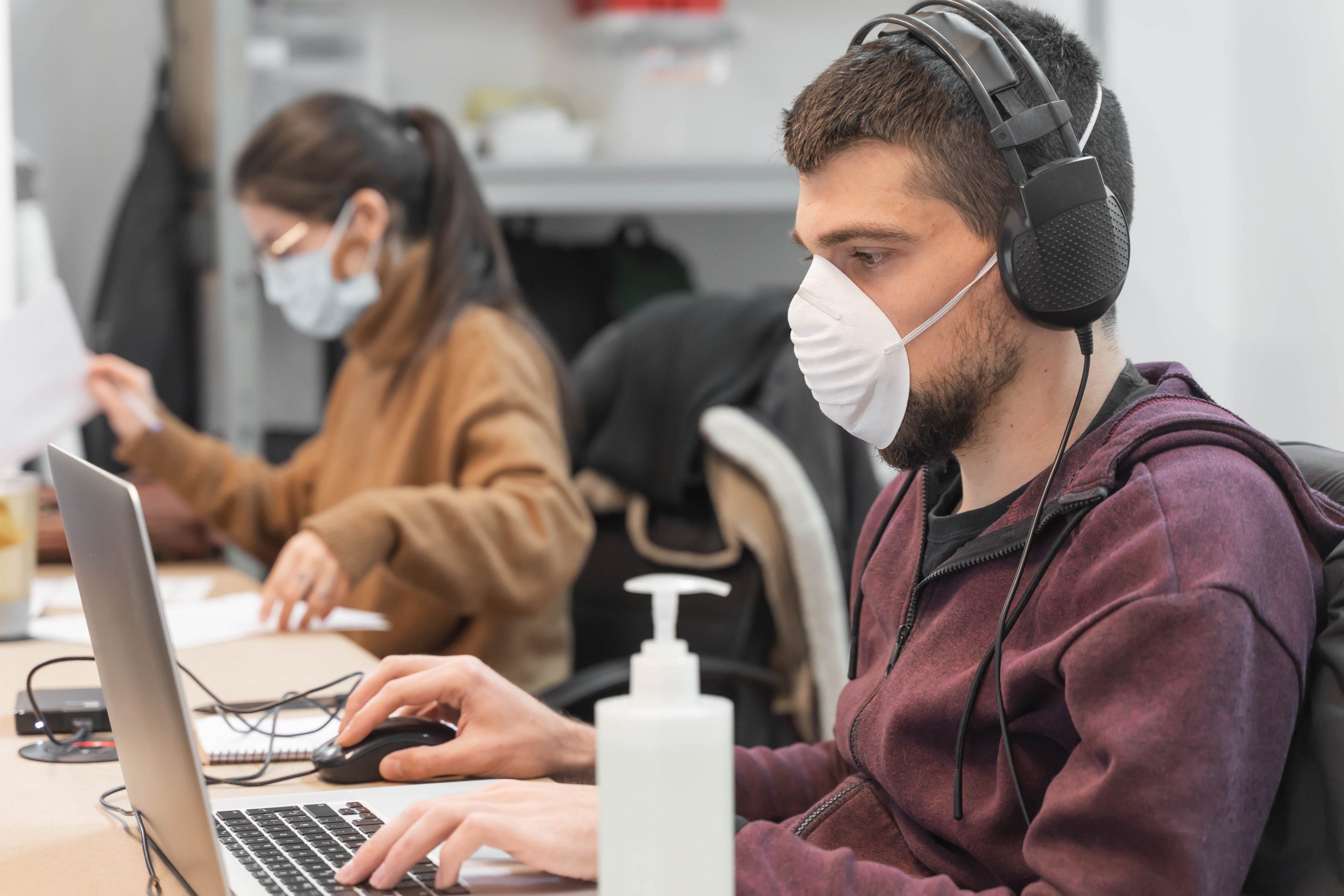 In the wake of COVID-19, your employees are experiencing a wide range of emotions: fear, angst, stress, anxiety and even anger.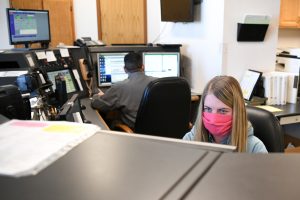 As employers explore what it looks like to bring its workforce back on site, it's important to note that 70% of employees surveyed said that several factors would prevent them from returning to a physical office, with 51% citing fear of getting sick as the main concern. In the midst of this uncertainty, effective communication with your employees must go beyond addressing the safety procedures being implemented. Your internal communications planning efforts must also educate employees on how your company is mitigating COVID-19 risk to employees, while also addressing concerns that your employees have about returning to a physical workplace.
Communication with employees should be comprehensive, easy to understand and highlight that your leadership has had thoughtful conversations around not only preventing the spread of COVID-19, but also around an action plan if there is a suspected or known case. Here are our four key considerations for internal communication teams to consider when crafting effective communications and site preparedness plans.
Creating Your Site Preparedness Plan:
While over half of employees stated that they'd like employers to provide personal protective equipment (PPE) such as masks, employees also expect assurance that they'll be notified immediately if someone they work with has tested positive for COVID-19. Your internal communication around workplace preparedness needs to go beyond physical workplace changes and inform employees on how they'll  be updated in the future. Consider the following:
Understand the level of COVID-19 risk your employees have. By identifying the risk level posed to your employees, you can better understand both the physical and emotional concerns that employees may have.

High – healthcare and lab workers
Medium – those that require frequent and/or close contact to others. Or those that have contact with the general public including manufacturing or service industries
Lower – no required contact with people that have been infected nor frequent/close contact including office staff or those that work independently

Communication around what protective measures are in place and your company policy on utilizing them, including:

Engineering controls: high-efficiency air filters, increasing ventilation rates, installing physical barriers
Admin Controls: requiring sick workers to stay home, virtual meetings, telework, and staggered shifts
Safe Work Practices: Procedures to reduce the duration, frequency, or intensity of exposures (requiring hand washing, taking temperatures before coming to the office)
Personal Protective Equipment: availability of face shields, gloves, gowns, masks
A COVID-19 exposure control plan/response plan is critical in assuring that thoughtful steps about reentering a workplace have been taken, while also documenting your company's steps to minimize the spread of the virus in the event that an incident arises. Your plan should identify policies on:

Employees taking temperatures, either at home or at the office
Personal protective equipment such as wearing of masks, face shields, or gowns
Prominent signage on hygiene best practices
Limiting the workforce that enter the building at a given time
Providing adequate cleaning supplies, including alcohol-based hand sanitizer
Enhancing workplace housekeeping
Discouraging the use of others' phones, desks, and tools. If your business has an open concept office or shared work spaces, additional measures may be needed to minimize the use of shared office equipment and other resources

Enforcing policies and what to do if these policies are not adhered to:

Your company may require the use of face coverings in the workplace. Employers should provide all personal protective equipment to employees. If this includes the use of cloth face masks, it's important to communicate the Center for Disease Control's (CDC) five criteria points including that the mask should:

Fit snugly but comfortably
Be secured by ties or ear loops
Include multiple layers of fabric
Allow for breathing without restriction
Be able to be laundered and machine dried without damage or change to its shape
Guidelines on precautions if an employee has a temperature, including:

Your company policy for paid sick time to avoid employees hiding symptoms from leadership
Plans for how long your employees should stay home if symptoms are present
Plans for home long employees should stay home if they have tested positive for COVID-19
Plans for communicating a positive diagnosis to your other employees, while maintaining the diagnosed employee's confidentiality. This plan should include contact tracing to identify who has been in contact with the infected employee, conducting deep cleaning and disinfecting, and whether employees exposed should isolate at home or remain at work with preventative hygiene measures in place
By developing comprehensive communication plans that address the above issues, you're not only educating employees on new policies designed to keep them safe, you're also showing that senior leadership has taken the time to address COVID-19 concerns from all angles, eliminating confusion and minimizing the need to ask follow-up questions.
Now that you have the content of your internal communication solidified, you're ready to share the plans with employees. In part two of this blog post, we tackle how to perfect delivery of internal communication in the wake of COVID-19.