9 Social Media Trends Every Marketer Must Know For 2021: A Conversation with Arik Hanson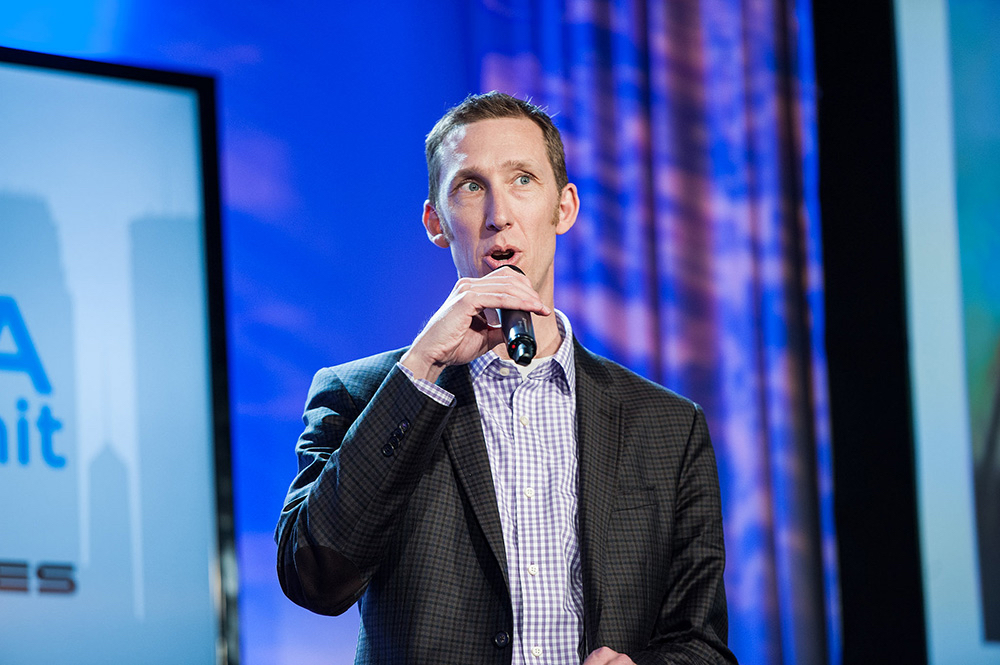 From TikTok, LinkedIn and Twitter to Pinterest, Instagram and Facebook – if you're in marketing, you're eager to predict how your brand can more effectively use social media in 2021. What about Twitch? LinkedIn video?
Never fear! Minneapolis-based social media consultant Arik Hanson spoke with our PR agency's vice president Christine Scherping during a lively event, "Social Media Trends to Watch in 2021." Here is a recording of the entire 45-minute event.
But first, here's nine takeaways to give you a head start on social media trends in the new year (lightly edited for clarity):
Embrace Do-It-Yourself Content
Praising Walmart's TV spot created from user-generated content, Arik noted: "With most of us stuck at home, commercial photo shoots are limited, so content's been at a premium. You're seeing brands forced to use more user-generated content." Startling fact: 90% of consumers say user-generated content influences their buying decisions more than promotional emails or search engine results, according to a TurnTo Network study.
Listen To and Welcome Employees on Social
Brands know they should listen to consumers, but what about listening to employees? Arik highlighted the cautionary tale of Sherwin-Williams, which fired an Ohio employee whose TikTok channel of paint mixing was mesmerizing his 1.2 million followers – but which Sherwin-Williams felt was "seriously embarrass(ing) the Company or its products."
"Leveraging a viral social media moment has to start with listening," says Arik. "And with Sherwin Williams, it couldn't have gone much worse. in the Buzzfeed article where they interviewed the guy (Tony Piloseno), he said he reached out to the (Sherwin-Williams) marketing dept and it took a month before they got back to him! To me, that says they weren't listening on TikTok." Start listening on TikTok, says Arik, and you may be surprised to discover that some of your employees are already influencers on social – and may be open to becoming evangelists for your brand online.
Prepare Your CEO – before the Viral Moment
"If brands can take advantage of a viral moment, it's like capturing lightning in a bottle – and there's a few things you should do. First off, brief your executive leadership on social," says Arik. "Where Sherwin Williams fell down, Ocean Spray excelled," speaking of the way that the juice company welcomed a video from longboarder Nathan Apodaca. Nathan shot a video of himself lip-syncing to Fleetwood Mac's "Dreams" while chugging Ocean Spray – a now iconic clip seen by more than 27 million consumers on TikTok alone. At that point, Ocean Spray kept the momentum going – the company gifted Apodaca with a truck full of juice, dubbed him its Ocean Spray Ambassador, and within a week, Ocean Spray's CEO Tom Hayes himself starred in a parody of the video on TikTok. "It's the CEO!," gasps Arik. "That tells me they were ready and coached the CEO. They must have mentioned TikTok to him. That pre-work can go a long way so when a viral moment hits — it's going to be fast."
Corporate Blogs Are Making a Comeback – Big Time
Shifting the conversation to blogs and other company-owned channels, Christine noted: "Maccabee is working closely with clients on the importance of their owned channels – so many brands look at shiny objects that other brands are using, not realizing they have so much power with their existing social platforms, podcasts and blogs."
Arik agreed on the power of corporate blogs, citing a University of Massachusetts survey of Fortune 500 companies that revealed that use of corporate blogs skyrocketed to 77% in 2020. "What happened here?," asked Arik. "My speculation is that when the pandemic happened, all of a sudden brands said we need a place to talk about COVID-19 on a daily basis with vendors, stakeholders, customers and employees. The pandemic is a complex issue which needs more than just a Facebook post; it needs a long-form place where we can showcase more context – and that's the blog!"
He pointed admiringly at Walmart's corporate blog. "Early on, Walmart was talking about the pandemic — what they were doing to keep employees safe. More recently, their blog talked about the new era of retail, which is also pandemic-related." Arik particularly appreciates how in the wake of George Floyd's death and the reckoning with systemic racism, both US Bank and Target masterfully used their blogs to talk about social justice and their contributions to rebuild and repair the community. Which brings us to. . .
Brands Taking a Stand on Social
"People want to buy from brands that take stands – and if you're silent, they notice and they will vote with their pocketbooks," says Arik of the rise in cause-related social advocacy on social. "Look at Patagonia with climate change, Ben & Jerry's with social justice issues, Levi's with getting out the vote. Did you ever think that a big bank like Citi would post "I Can't Breathe" on social, from the CFO of the company!?"
Arik notes how executives at UnitedHealth Group and Medtronic advocated on social against racism in the wake of George Floyd's murder. But he also cautions that as the killing of George Floyd arises again in 2021 with the trial of the police officers involved, "consumers will want to see whether the corporations that posted their stands against racism, took real-world steps," both an opportunity and a challenge for corporate communicators.
Influencer Marketing Goes Beyond Selling
Christine underscored that brands are expected to spend $15 billion on influencer marketing by 2022. "The biggest trend we're seeing is those influencers are taking on social good tactics, rather than social selling," added Arik. "Pre-pandemic, everyone was trying to sell something (through influencers) and people were sick of it. Then, the pandemic came – and you had the WHO (World Health Organization) partnering with influencers around the world." Arik admired how influencer Charli D'Amelio performed her #DistanceDance challenge in partnership with P&G, which in turn pledged donations to Feeding America for the first 3,000,000 videos posted. "An influencer partnering with a big company with a philanthropic component to it – that's a nice partnership."
Christine added that marketers are being more intentional on which influencers they're working with, to ensure more diverse voices. "Influencers now realize their platforms can be used for a broader purpose than just selling products," she says, and marketers are more willing to move beyond playing it safe. Even if an influencer is politically active, brands will want to collaborate with them if the brand values align with the influencer's values.
Brands Comforting Consumers With Nostalgia
"How many people have seen the ('Karate Kid' homage) 'Cobra Kai'?" adds Arik. "Nostalgia has everything to do with comfort during this pandemic, and we're craving comfort. What about General Mills doing their Monster cereal boxes in throwback style (ie. Count Chocula)?" Another brilliant example: Airbnb's partnership celebrating the "Fresh Prince" TV show's 30th anniversary, during which the company rented out the Fresh Prince house from "host" Will Smith, playing on the nostalgia of Gen Xers. (And, note, Airbnb also made a donation to the Boys & Girls Clubs of Philadelphia, combining nostalgia with philanthropy). What if you can't afford to partner with Will Smith? "Brands have a chance to do nostalgia with their old logos, even on brand history milestones from years ago."
Emerging Platforms? Keep an Eye on Twitch
Which social media channels are on the rise? "Start with Twitch – the stats on Twitch are compelling, with 40 million monthly active viewers," explains Arik. "My son, 16, obviously is on video games 24/7, but he has his Twitch steam going all the time. Millennials and Gen Z are amazing at multi-tasking, so in a gamer's room they have the game up, the Twitch stream which is insane, and their phone is open with a friend on FacetTime. You have four screens open at all times. Did you see AOC (Rep. Alexandria Ocasio-Cortez) do her Twitch live stream before the election? This was a game changer for me – she's playing to a younger demographic, and her stream blew up."
"Now you see brands like KFC on Twitch," marvels Arik. "Honda even unveiled their 2020 Civic on Twitch, that's huge!" (And notably, the event hosts were Twitch celebrities MonsterDface and Rachel "Seltzer" Quirico).
Oh yeah – And What About TikTok?
Arik is sanguine about TikTok for marketers. "More brands may experiment with TikTok, but only 8% of the Fortune 500 brands are on it," concludes Arik. "The thing about TikTok, it requires a ton of creativity – you must be wildly creative, use a ton of resources, have a script, a plan to shoot and produce it. Social media teams are strapped – they'll ask, what four things are we going to stop in order to do TikTok! I don't see TikTok becoming a huge mainstream platform for brands."
To learn more about how Arik feels about the new conservative platform Parler and the growth of video on his "favorite platform" LinkedIn, watch the full recording here: Trends Marketers Must Know For 2021: A Conversation with Arik Hanson
For more background on Arik visit him online, catch his "Talking Points" podcast with General Mills' Kevin Hunt or follow him on Twitter.
For more on Maccabee's social media and influencer marketing services, visit our website, follow us on Twitter or subscribe to our MaccaPR blog.